Reliable partner of the National Health System (NHS), OSA offers numerous social and health services:
Integrated Home Care
Residences management
Rehabilitation centres
Social Welfare Services
Hospital Services
1,695 WORKERS 43,041 patients
Healthcare, rehabilitation and social service, addressed to the elderly and non self-sufficient people or people suffering from particular pathologies that require advanced levels of care and technology at home.
It is the sector in which the Cooperative has been active since its foundation:30 years of experience now extended to the whole national territory. Innovative models and advanced technologies currently characterize this activity aimed at the elderly, children and patients with particularly complex pathologies.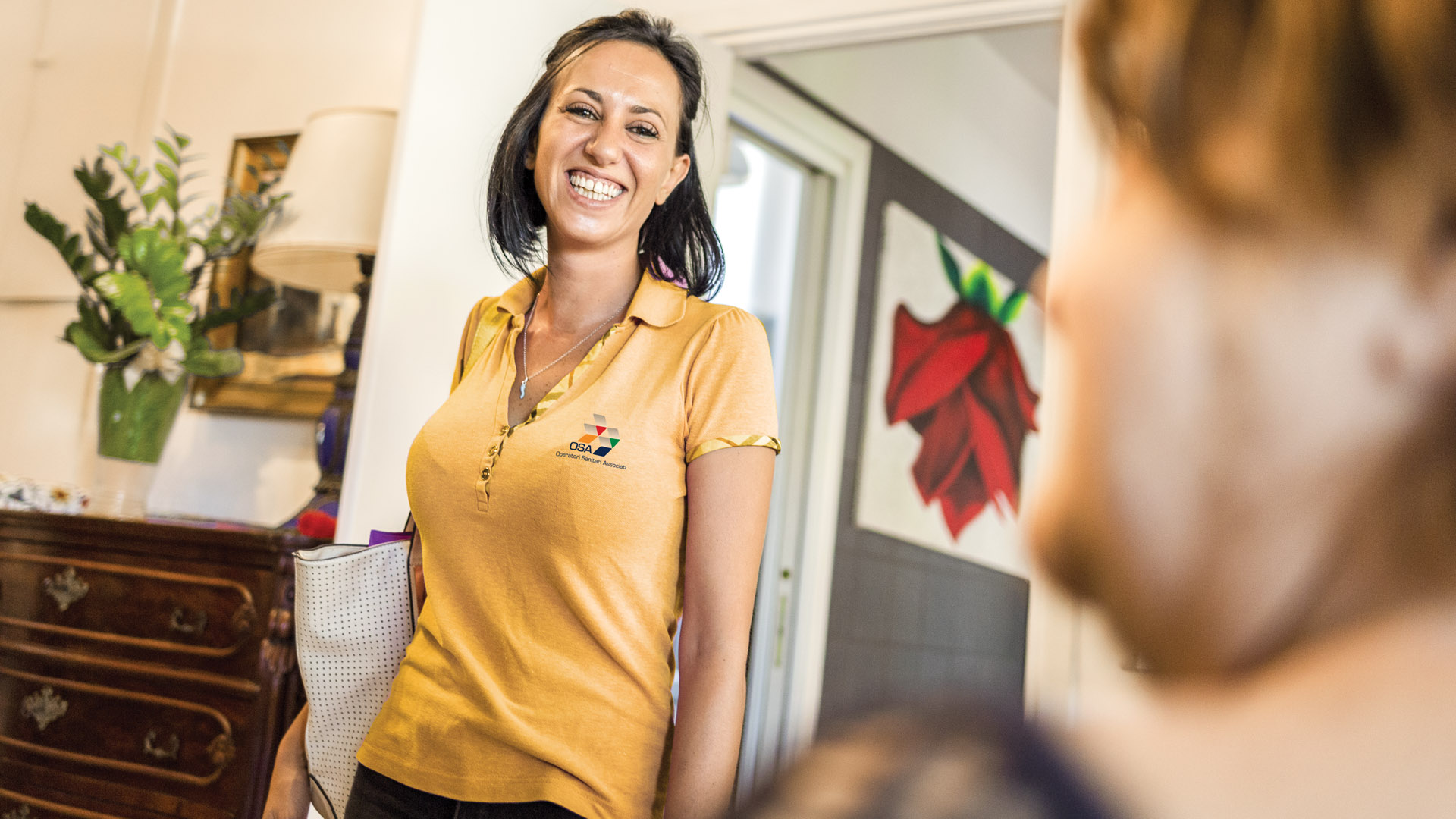 5 structures
·

214 workers · 473 patients

Complete management of residential facilities for the elderly, rehabilitation communities for psychiatric patients, nursing homes and social and health care homes.

The Cooperative directly manageshealth and social health facilities on the national territory that assist the elderly in need, people with disabilities and psychiatric patients. From the saturation of available places in the Bellagio facility, which in 2019 almost reached 100%, from 154 guests of the 2 two Rssa in Mesagne (Brindisi), Villa Bianca and Casa Melissa, till to the 28 psychiatric patients of the province of Foggia in the CRAPs , the numbers confirm the validity of an approach that is always oriented towards respect, protection and care for the individual.
157 lavoratori
· 834 assistiti

Functional recovery and re-education activities carried out through a global treatment of the condition of disability.

OSA has always paid particular attention to people with disabilities both in the home, outpatient, semi-residential and residential settings. At the outpatient and semi-residential centers that it manages, under accreditation with the National Health System, everything revolves around the patient: the logistics to reach the Center, the rehabilitation project, physiotherapy assistance, in a "long-term "Which takes up the daily challenge for a better quality of life.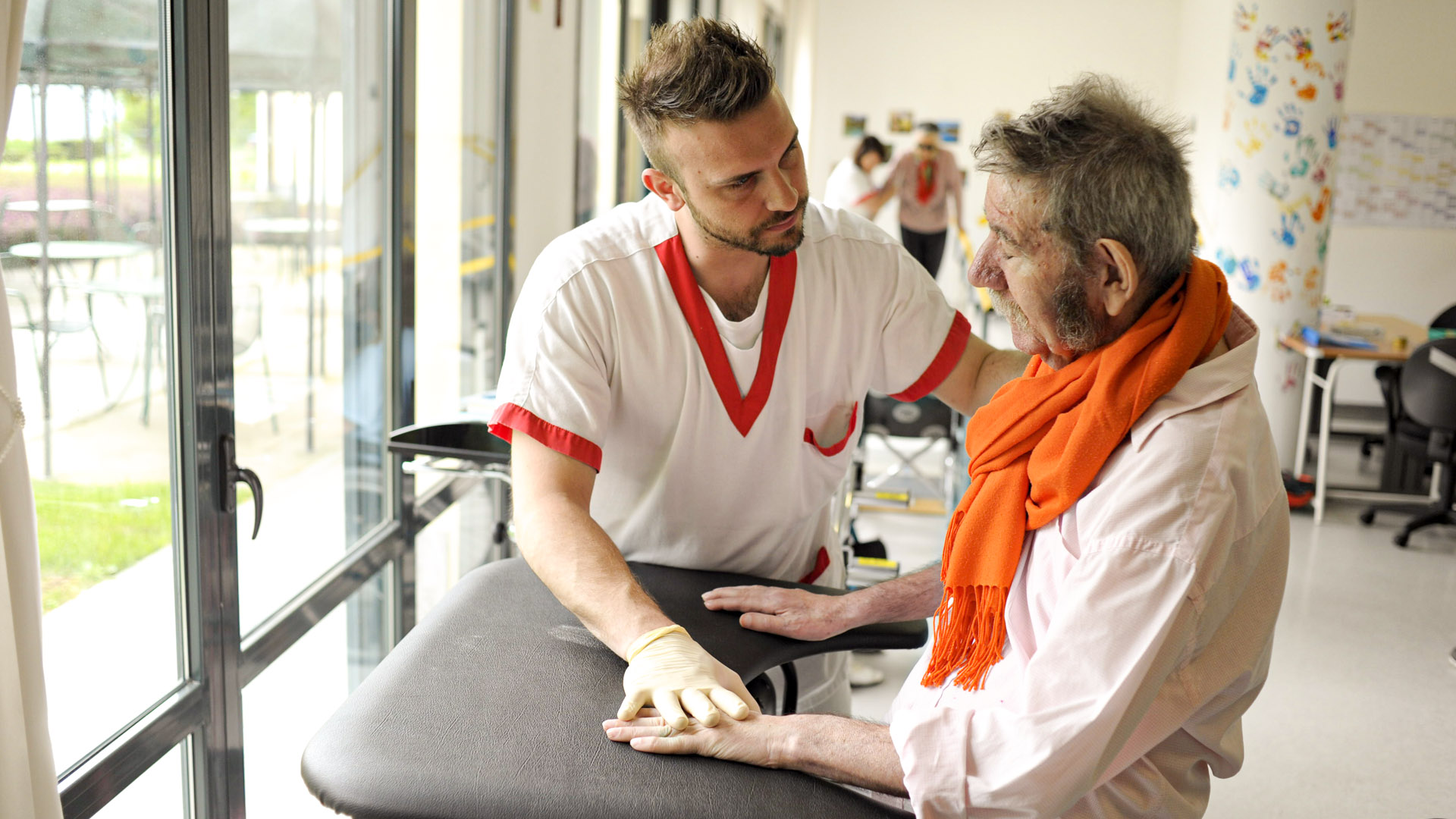 984 workers · 122 departments
Realization of management models for nursing and auxiliary services in entire hospital wards and Complex Operating Units (UOC) of major hospitals.
In this sector, since the late 1990s, OSA has developed excellent partnerships with important public and private hospitals. Based on these experiences. The Cooperative is constantly engaged in the search for new management methods, always guaranteeing the best professionalism and an organization attentive to the needs of the clients and the needs of the patients.
443 workers· 2.794 patients
Socio-welfare and socio-educational activities aimed at minors, the elderly and people with disabilities.
To complete the various health-related activities, OSA has also increased the social assistance ones, creating services aimed at young people at risk of marginalization, the elderly alone and the handicapped, patients with complex and specialized pathologies. OSA has also promoted information and prevention campaigns in the social-health sector.