A network that creates work and added value.
COOPERATIVA SOCIALE IUVENESTYPE B COOPERATIVE
Established in 1988 with the aim of promoting the employment of people belonging to disadvantaged groups, it provides support services for companies.
GAC · GEMELLI A CASA SPA
Founded in 2018 and 50% owned by OSA and 50% by the Gemelli Polyclinic Foundation. It carries out health and social health care activities at home.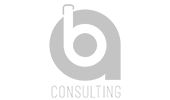 AB Consulting 2006 Srl
Founded in 2006, it provides assistance and advice on accounting, tax, corporate law, finance, budgeting and quality systems. Central company of the network, fully owned by the network cooperatives.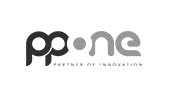 PPONE SRL
Founded in 2006, it is the network's IT partner and offers IT support, software development and hardware supplies
SECURJOB ARL LABOUR COOPERATIVE
Established in 1991, it manages occupational health, safety and health systems. Authorised by the Lazio Region for Private Integrated Home Care and specialist outpatient clinic and laboratory analysis "SicurMedical Center".